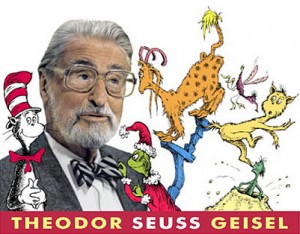 During this first week of March, we are celebrating the birthday of one of the most beloved authors of children's books, Theodor Geisel, better known as Dr. Seuss.

In Library, we are reading a few Seuss classics and also a selection from a relatively new book called the The Bippolo Seed and Other Stories. Some classes are also reading  How to Help the Earth-by the Lorax, one of the non-fiction books in the Cat in the Hat  Learning Library.

Make sure to check out The Lorax Project, a section of the online Seussville site that encourages students to help protect forests and the endangered species of our planet.